techno

Submitted by Noize.co.uk on Mon, 28/01/2013 - 3:51pm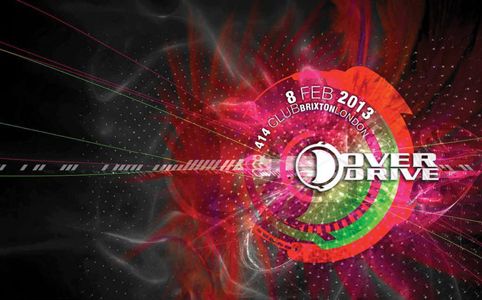 ▀▀▀▀▀▀▀▀▀▀▀▀ : OverDrive CLUB NIGHT : ▀▀▀▀▀▀▀▀▀▀▀▀▀
>>>>>>>>>>>>>>>>>>> ★ PRESENTS ★ <<<<<<<<<<<<<<<<<<<<
▀▀▀▀▀▀▀▀▀▀▀▀▀▀ : LOUK & BUSHO : ▀▀▀▀▀▀▀▀▀▀▀▀▀▀▀
>>>>>>>>>>>>>> [8th Feb @ 414 Club, Brixton] <<<<<<<<<<<<<<<<
That's right folks! Overdrive's back and stronger than ever!
This installment sees the MIGHTY Louk & Busho slammin' out the choons for your aural pleasure! With their perfect blend of infectious powerful music, these guys have got one outstanding set lined up for you!
For more details, click on "read more" ...

Submitted by Max Noise on Wed, 12/12/2012 - 8:42pm
Related Terms :
We'll be generating beats to break your feet, from techno through to classics we'll be representing the electronic music that you love. Tune in for some hard noize, we're expecting your company!
We having Under Konstruktion / Dj Fe (Antagony London and promoter of T.A.C), Doc and myself burning up the decks for your enjoyment.
Transmission starts -> 8:05pm ... ends -> 11 ish.
To join us, just hit the "tune in" button ...
if you have any problems connecting, we are also transmitting on ...
so, just tune in there ... oh and err, enjoy!!